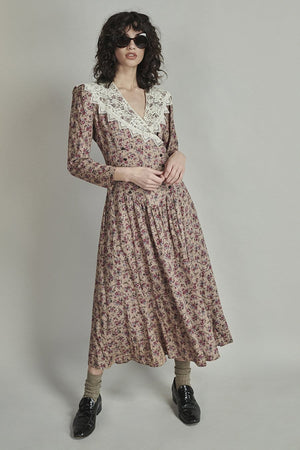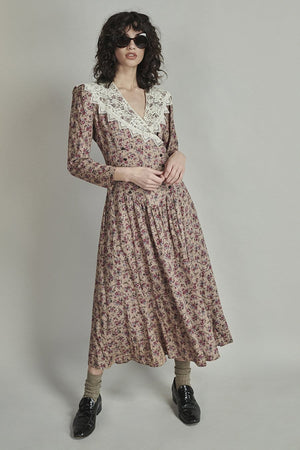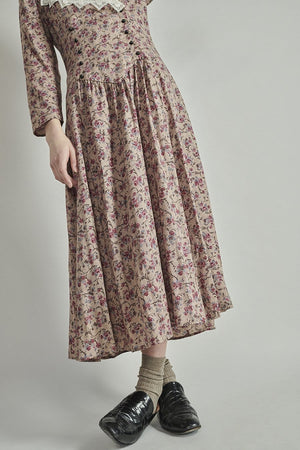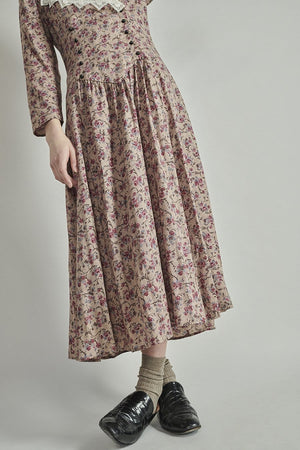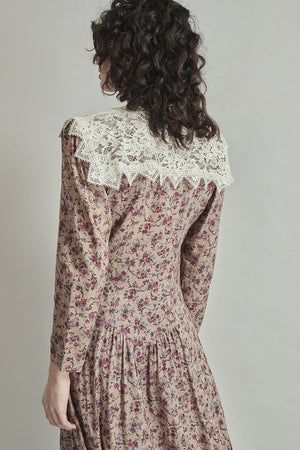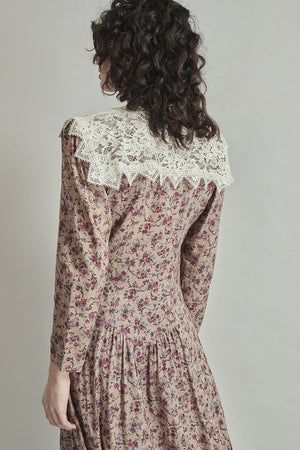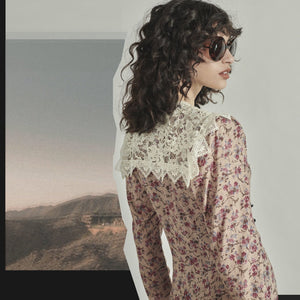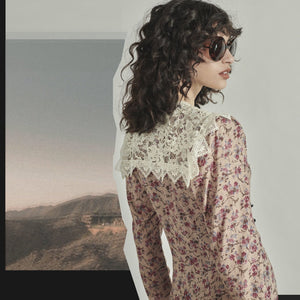 On Sale
'VIRGINIA' FLORAL PRINT PRAIRIE DRESS - SIZE UK 10-12
Warm tan floral print double breasted prairie dress with a large lace collar, side pockets, removable shoulder pads and a yoke waist. Dress, 100% rayon; lace, 50% cotton, 30% acetate, 20% nylon. 
Size UK 10-12
Bust 34 inches 
Waist 30 inches 
Neck to hem 50 inches 
Sleeve seam to cuff 22 inches 
Model is 5'7 
Cora is wearing 1960s-inspired Theo tortoiseshell sunglasses from Specstacular Opticians. Contact specstacular@icloud.com or +44 2036451237. 
All vintage pieces are pre-loved and may have minor flaws which add to their unique nature.